VGVGA member group photo 2009.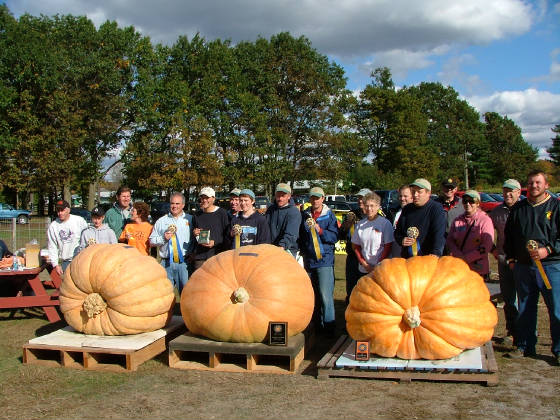 Sam Mazza's Farmstand - VGVGA weigh off 10/10/2009
2009 - New World Record Pumpkin - 1725 lb. giant grown by Christy Harp from Massillion, OH.
Video from Ohio Valley Giant Pumpkin Growers, Christy Harp.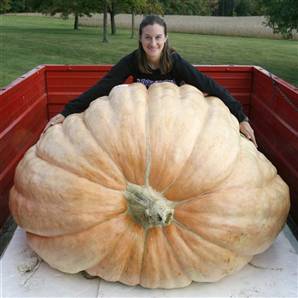 2009 State Record Long Gourd!!!!!!!!
Holly Boyce with their 115.88" at Topsfield.
Our second annual Giant Pumpkin Regatta was sponsored by New England Federal Credit Union for the charity Linked for Learning. We raised over $15,000, nice work everyone!
Second Annual Giant Pumpkin Regatta (10/11/09)
VGVGA weigh-off, Colchester, VT (10/10/09)
Topsfield Fair (Topsfield, MA) Giant Vegetable Weigh-off (10/3/09)
The Big E, Eastern States Exposition (West Springfield, MA)- Giant Vegetable Weigh-off (9/25/09)
Vermont State Fair (Rutland, VT) Giant Vegetable Weigh-off (9/4/09)