VGPGA weigh-off group photo.
Colchester, VT 09/19/2020
We had another stellar day for our 2020 weigh-off, we didn't have as many pumpkins as last year but we did have the largest pumpkin weighed to date in North America! Steve Geddes brought a monster pumpkin weighing in at 2304 lbs! A new site record and the largest pumpkin ever weighed in Vermont.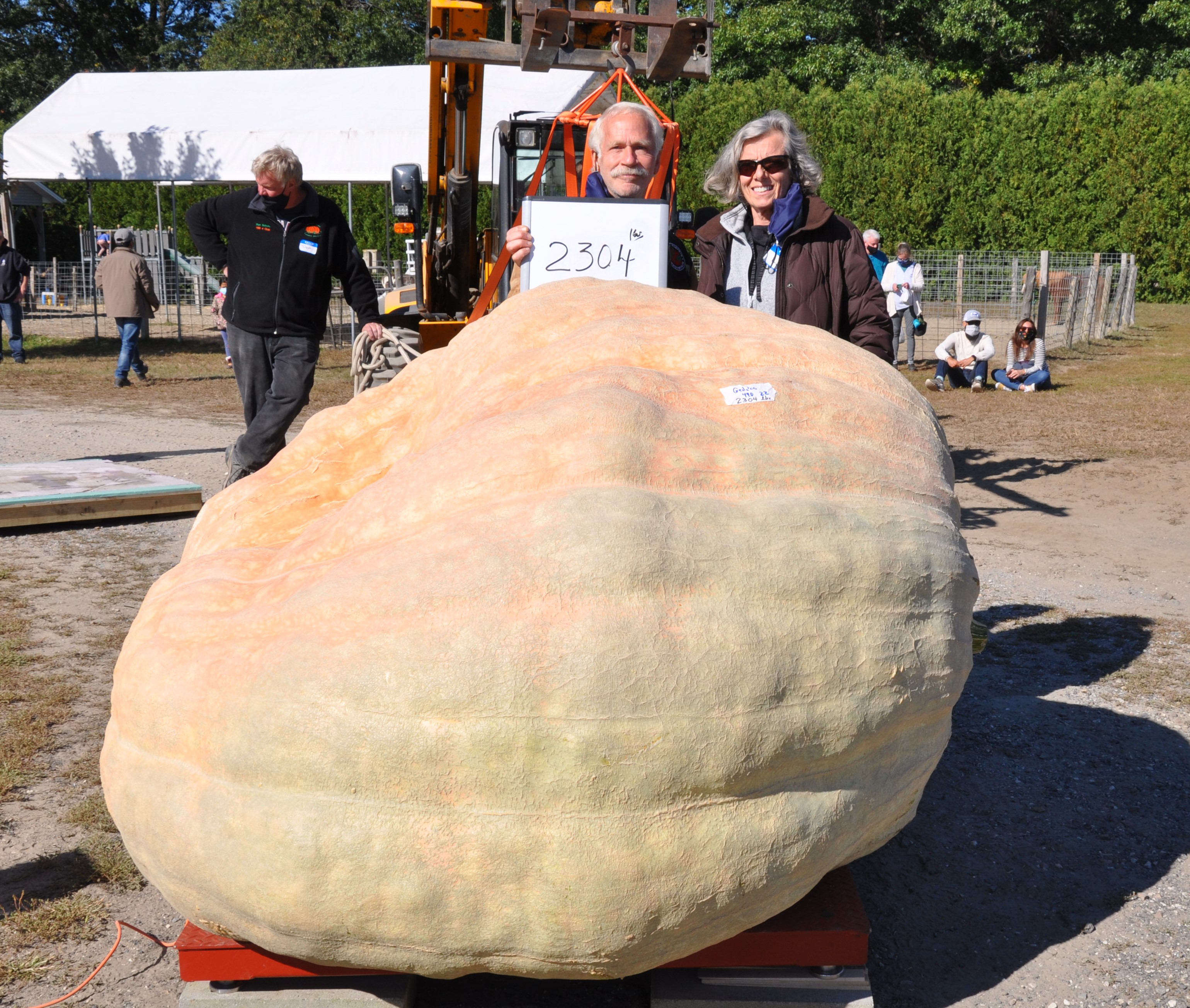 what a beast....
Link to 2020 Weigh-off News article
If you want to see photos from the 2020 VGPGA Weigh-off, click here and search the folders.
A lot of personal bests and state records were grown this year.
New personal best pumpkins:
Matt DeBacco @ 1885.5 lbs
Norm Gansert @ 1625 lbs
John & Kerry Young @ 1552 lbs (Howard Dill Award winner)
Jenna Baird @ 982 lbs
Jim Morgan @ 925 lbs
Tina Wood @ 895 lbs (first year grower)
Jacob Allen @ 559 lbs (first year grower)
Mike Haseck @ 336 lbs
New Vermont State Records:
Mike Cole 233 lb Bushel Gourd
Ron Scholtz 115 lb Marrow
John & Kerry Young 6.44 lb Tomato
see the Hall of Records for photos
click here to download Summer Newsletter (pdf file)